Auctions supporting Plunket
Trade Me is an official supporter of Plunket.

When placing a listing, sellers can choose to round their success fee to the nearest dollar and donate the difference to Plunket. For example, if the success fee is $1.80, it is rounded up to $2 and 20c is donated to Plunket. Donors will receive an email receipt at the end of the tax year (around 1 April) in order to claim a tax rebate.

Participating auctions display the Plunket logo.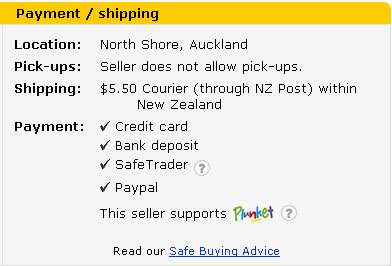 Plunket is New Zealand's largest provider of services supporting the health and development of children under five. For more info: www.plunket.org.nz