Other healthcare jobs in New Zealand
106 listings, showing 1 to 25
Wanganui
Listed Thu, 11 May
Your skills and experience in contract management, rehabilitation and working knowledge of the health sector will ensure your success in this role.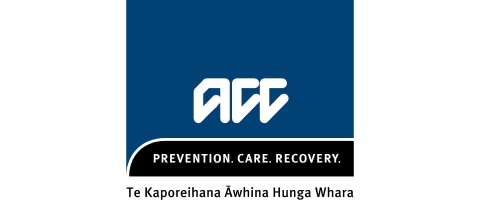 OT/Physio/Psychotherapist/ or similar degree based health professionals wanted.

Tlc4u2 Ltd.

|

Listed today

This is a new role for Newtown Union Health Service and we see it forming a vital part of the Primary Care Team.

Newtown Union Health Service

|

Listed Fri, 19 May

We are looking for an experienced, enthusiastic Dietitian to join our friendly team based on the West Coast, Greymouth.

Fixed term contract - 12 months
Are you looking to challenge your innovation and clinical competence?
Want to be part of a nimble and dynamic team?

West Coast PHO

|

Listed Tue, 16 May

You will ensure that outcomes are maximised for clients, families and ACC by managing the delivery of ACC rehabilitation and recovery services.

Are you a registered health professional?
Work within a supportive environment where you can thrive
Join a dedicated team of professionals

Healthcare NZ Community Health

|

Listed Tue, 16 May

Your role is to work within the team to assist nursing staff in care delivery, one to one patient watches and other tasks as directed.

Do you have a mature outlook with the ability to get along with a variety of people?
Showcase your excellent communication skills
Be part of our dedicated nursing environment with full support

Nelson Marlborough Health

|

Listed Tue, 16 May

come and join our fantastic café team

Mary Doyle Healthcare Ltd

|

Listed Fri, 12 May

Great opportunity for an experienced Primary Care nurse with a real interest in Immunisation, to develop knowledge and expertise in a specialty role.

Support general practice teams in the Christchurch and Selwyn district
Build on the current collaborative relationships across the health system
Ensure that Immunisation coverage targets are achieved

Pegasus Health

|

Listed Thu, 11 May

ABCDEFGHIJKLMNOPQRST VWXY and Z Now I know what you've not seen, U are missing from our team.

Judd Opticians

|

Listed Fri, 28 Apr

Mental Health- Clinician/Addictions Counsellor and Clinician/DAO - 2 roles

BDO Client

|

Listed today

All Right? is looking for two experienced health promoters/community builders to join our collaborative campaign with the people of Hurunui & Kaikoura

Mental Health Foundation

|

Listed today

We are seeking a creative and enthusiastic Activities Coordinator to join our friendly team at our beautiful and homely facility

Auckland Healthcare Group Ltd

|

Listed today

Volunteers wanted for rest home

Wimbledon Villa

|

Listed yesterday

Reception and sales of frames to patients Adjustments and repairs

to be negotiated

|

Hawkins Visique

|

Listed yesterday

The role of Peer Support Worker will require of you to build a relationship with others based on a common experience of recovery from mental distress.

Connect Supporting Recovery Inc

|

Listed yesterday

Ormiston Hospital Educator & Infection Control Nurse

Ormiston Hospital

|

Listed yesterday
Loading...