Technicians jobs in New Zealand
177 listings, showing 1 to 25
Hastings
Listed Wed, 10 May
Qualified mechanic wanted for Hastings workshop...come and join the team in sunny Hawkes Bay!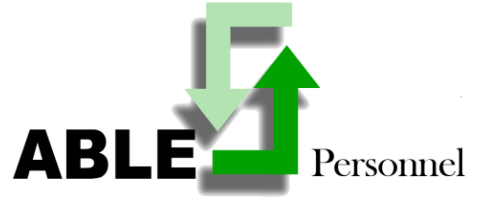 Power tool technician - required for our North Shore store

Dependent on experience

|

Power tool shop - North Shore

|

Listed today

Take control of your future. Autonomous role in an established company. Full-time permanent role with an employer of choice

NTP Forklifts Australia

|

Listed Fri, 26 May

We are looking for a Qualified Technician to join our dynamic team working on some of NZ's favourite brands.

Agricentre South Ltd

|

Listed Fri, 26 May

Specialising in Preventative Maintenance & Condition Monitoring regimes. Strong Company Culture & core Values support job satisfaction & opportunities

HYDRAULICS ONLINE / NORTHLAND HYDRAULICS

|

Listed Fri, 26 May

Exhaust and car repair technician, with experience in the automotive trade

Mufflers and more

|

Listed Thu, 25 May

Your core focus is to develop, manage and execute the preventative maintenance schedule for engineering work across the Lumber division.

Pan Pac Forest Products Ltd

|

Listed Wed, 24 May

HDPE Polyethylene Pipe Fusion Welding Technician

Great hourly rate plus car and phone for work

|

Fusion Solutions Ltd

|

Listed Wed, 24 May

Serviceman / Technician

$50k - $60K plus vehicle

|

Auckland Garage Door Repair Man Ltd

|

Listed Mon, 22 May

Mechanic / Workshop Assistant

Alan Forbes Transport Ltd

|

Listed Fri, 19 May

A job that provides a lot of satisfaction for those that relish variety and team performance.

Come and talk to us!

|

Advantage Door Services

|

Listed Thu, 18 May

We have a permanent, part-time position available for 4 business days per week, 8am to 4pm as a DrinkSafe Serviceperson in the Wellington City.

Just Water International Limited

|

Listed Thu, 18 May

Qualified Commercial & Domestic Laundry Technician

Technician required - will need electrical knowledge

Arrowhead Alarm Products Ltd.

|

Listed Wed, 17 May

Provide support to academic and technical staff engaged in the teaching and research activities of the School of Chemical and Physical Sciences.

Do you have a general working knowledge of software in the Windows environment?
Do you have a current New Zealand driver's licence for manual vehicles?
Do you have some knowledge of Mechanical workshop practice?

Victoria University of Wellington

|

Listed Mon, 15 May

An Experienced Diesel Mechanic is required for a Timaru workshop

N J & D M Repairs Ltd

|

Listed Mon, 15 May
Loading...