main content
This item was sold to another member.
Browse for similar listings in Other
If you are the buyer or seller, for more options
NEW
Description
With only 550 birds in the wild, the nationally vulnerable rowi kiwi is the rarest kiwi species. Thanks to some hard working people and very clever technology, the tide is starting to turn and this population is on the increase. The West Coast Wildlife Centre in Franz Josef Glacier is partnered with the Department of Conservation to carry out the Operation Nest Egg program.
This program involves rescuing kiwi eggs from the wild, raising the chicks in captivity and on crèche islands, and then releasing them back into the wild when they are big enough to fend off stoats! The hatching season is already upon us, so we need help naming some of our kiwi chicks!
You can have the privilege of naming one of our rare kiwi chicks as well as the added bonus of 2 complementary 'Backstage Pass kiwi tours' to the West Coast Wildlife Centre where you can experience our Kiwi captive rearing facility first hand.
The West Coast Wildlife Centre is a public private partnership with the Department of Conservation and is the official home of Operation Nest Egg for the two rarest kiwi species; the Rowi and Haast tokoeka. Eggs or chicks are removed from nests by the Department of Conservation and taken to the West Coast Wildlife Centre's captive rearing facility in Franz Josef to hatch and grow until they are big enough to be transferred to predator free islands. Once birds have reached approximately 1 kg in weight they are large enough to defend themselves against stoats and are released back into the wild.
The West Coast Wildlife Centre not only provides specialist husbandry care to help save the rowi and Haast tokoeka from extinction, but also offers visitors with an educational experience looking at the fight for kiwi survival. The experience also includes a chance to see Rowi in a natural, forest, walk-through setting, together with a guided tour through the incubation and rearing facility
The backstage tour is downstairs with no alternate way to access. Otherwise, all weather indoor attraction.
Details
| Attribute | Value |
| --- | --- |
| Condition | New |
Shipping & pick-up options
| Destination & description | Price |
| --- | --- |
| Buyer must pick-up from Auckland City, Auckland | Free |
This seller is located in Auckland City, Auckland
Questions & Answers
No questions have been asked!
Name Our Rarest Kiwi
$510.00
Reserve met •
Seller located in Auckland City, Auckland
Advertisement
About the store
kiwisforkiwi
100% positive feedback
(
81
)
address verified
in trade
Member since
Wednesday, 9 September 2009
This seller supports Kiwis for kiwi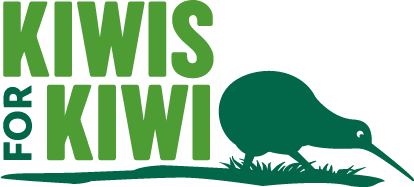 The success fee from this item will be rounded up to the nearest dollar and the difference donated to Kiwis for kiwi: Protecting kiwi and the places they live.
Share this listing
Listing #2344005642 •4078 Views

Community Watch: