main content
This listing closed and did not sell. The item has been relisted.
Browse for similar listings in Other
Free shipping
Description
By Prof. Mauricio Suarez, (Lic.Prof.ISEF) (BEd(PE)/Grad.Dip.Tchln) Web: http://hptfitness.wixsite.com/defence
This DVD is a comprehensive MARTIAL ARTS, SELF DEFENCE, TAICHI and FITNESS self-Training 11 unique VIDEO COURSES designed for anyone. NOTE: The level of training should be tailored to individual capabilities.
Facebook VIDEO previews: HPTfitness Defence and YouTube: https://www.youtube.com/channel/UCmAOo-hEz34CVWG14paPeCw
The video was made by my students and me the visual quality may vary in places, its formate is AVI NTSC.
This DVD has around 3 hours of several training methodologies & techniques based on PE Degree & Martial Arts classified in 4 areas:
1) FITNESS : CARDIO (AEROBIC and ANAEROBIC endurance) and general PHYSICAL capabilities: AGILITY, POWER, STRENGTH, SPEED & STRETCHING .
2) Street SELF DEFENCE: GRABS ESCAPE, and RESTRAIN, weapon EVASION DEFENCE from several offenders, how to STAND, FALL and PROTECT yourself.
3) TAI-CHI: MEDITATION in movement, Therapeutic BREATHING, RELAXATION, BALANCE & FLEXIBILITY.
4) MARTIAL ARTS covering almost all the areas of learning: GUARDS, POSITIONS, punch/kick, DEFENCES , 8WEAPON DEFENSIVE skills, PRESSURE points ESCAPE, defence COUNTER-ATTACK and defensive ANGLES against SEVERAL OPPONENTS.
Prof. MAURICIO SUAREZ
Professor of Physical Education I.S.E.F. South American University, NZQA Level 7 Graduate Diploma of Teaching, Physical Education BEd(PE)/Grad.Dip.Tchln,Cert.Sprt.¬Rec.(Pl.Op),Cert.Aq.Rec.(SwimTchg¬)
Navy Officer (in Reserve) Former Naval University professor, Head of Physical Education, Marine forces trainer for over 9 years.
Senior Teacher of Sipalki-do, World Fed. Pioneer representing Oceania, member of the ancient dynasty Ion Bi Ryu Black belt 3rd.Dan also karate Black belt 2nd.Dan and Tai-Chi teacher, having trained Martial Arts since 1981
"My aim is to cultivate genuine human values and to promote the correct application of Martial Arts channelizing intention through the right way only for self-defence".
Shipping & pick-up options
| Destination & description | Price |
| --- | --- |
| Free shipping within New Zealand | Free |
Seller does not allow pick-ups
Payment Options
Pay instantly by card, Ping balance or saved bank account.
NZ Bank Deposit
Questions & Answers
No questions have been asked!
Original 3hs, 11COURSES M.Arts, Self Def. Fitness
Seller located in Matamata, Waikato
About the seller
capperez
100% positive feedback
(
213
)
Member since
Friday, 7 July 2006
View seller's other listings
This seller supports Save the Kiwi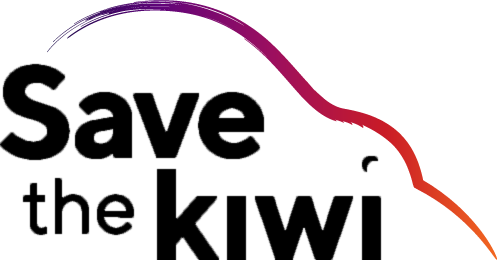 The success fee from this item will be rounded up to the nearest dollar and the difference donated to Save the Kiwi: Protecting kiwi and the places they live.