main content
New HOLDEN RG COLORADO ELITEDRIVE DIESEL POWER MODULE
$895.00 per item
This listing closed and did not sell. The item has been relisted.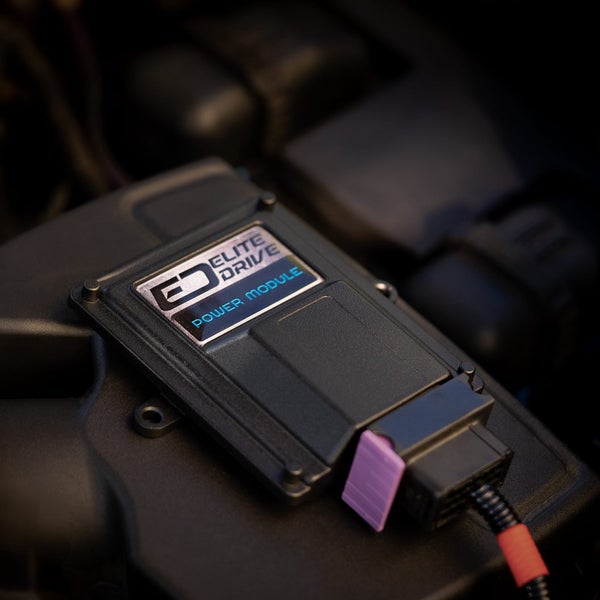 Closes: Mon 4 Jul, 01:46 pm
|
Seller located in Queenstown, Otago
·

89 views
New HOLDEN RG COLORADO ELITEDRIVE DIESEL POWER MODULE
Video
Description
More Power & Torque and Better Fuel Economy for Life! (10% or more)
Discover the All-New Elitedrive Diesel Power Module made exclusively for Elitedrive International by Bluespark Automotive.
This Power Module keeps ALL ECU Safety Parameters and standard on board diagnostics in place while safely generating Power gains from within the available reserves of your engine. NO Hardware changes required.
Looking for Better Economy? With 1 litre saved every 100kms (on average with diesel utes), these Power Modules pay for themselves in less than 40,000kms. Then it's a lifetime of cheaper fuel!
Watch this 2 minute video from Top Gear to find out how to save fuel with more power -
https://www.youtube.com/watch?v=t6mBgiHY3LA
Power Gains are impressive from the Holden RG COLORADO 2.8 diesel engines -
147kw > 181kw Peak Power 200Hp > 246 Horsepower 500Nm > 577Nm Peak Torque
(The 2012 - 2016 versions vary in power across Auto/Manual so we will confirm your vehicle details via Rego thatcar.nz to send the correct kit)
More Power & Torque
Up to 15% Economy Benefit
5 Maps from Mild to Max Power
Easy 15 min Installation (Plug & Play)
Vehicle Specific programming & High Quality OEM connections
Remove before Warranty Servicing leaving no trace it was ever installed
The technical - The Power Module raises FUEL RAIL and TURBO BOOST pressure simultaneously creating more power and torque, all based on Dyno Testing. Continuous adjustment keeps air/fuel ratio's within Manufacturer's specifications and the increased exhaust flow rate keeps your EGTs (Exhaust Gas Temps) standard.
600+ Positive Feedbacks on our Trademe store - https://www.trademe.co.nz/stores/chipmyride/feedback
100% Guaranteed Successful Results - 30 Day Money Back Guarantee - 2 Year Warranty - Remap in future to suit any new diesel or petrol turbo
Buy Now for Fast 24 Hour Delivery - 100% Local Support
You Deserve to Drive the Vehicle You Always Wanted
Suits - Holden RG COLORADO 2012-CURRENT
Questions & Answers
Would this be better then the other model you guys have available I'm going to tune my truck regardless of what codes are coming up just getting everything sorted

makiweem

(200

)

•

05:10 pm, Thu, 30 Jun

This kit is the best we sell and what we all use in our personal cars now. You can remap this in future to any petrol or diesel, turbo/hybrid etc...waterproof, dustproof, more power, more torque, better software, we even remade the looms in Germany etc....for full retail ready sales in NZ and Aussie. Elitedrive remade the hardware and Bluespark remade the software. Up to 3psi more boost available. Here's an offer - Buy this and we'll throw in a FREE THROTTLE MASTER to complete the performance

dpfdirect

(628

)

• Thursday, 30 June 2022

Yes you have a deal as long as it can fit my 2019 Holden Colorado

makiweem

(200

)

•

05:23 pm, Thu, 30 Jun

100% yes. You have the 147kw 500Nm 2.8. We can make that 181kw and 577Nm peak torque but with more boost across the entire range (up to 3psi) things happens through the low/midrange when you put your foot down so much than before. We focus on NOT exceeding 80Nm over peak to avoid hot transmissions, overloaded drivetrains etc...100% plug n play - here's an install vid from the Aussie dealers - https://www.youtube.com/watch?v=z-UTttuoXpk&t=49s - older kit, same connections. Everything in stock.

dpfdirect

(628

)

• Thursday, 30 June 2022