main content
Suzuki DRZ 400 Clarke 3.9Gal/14.8L Fuel Tank
$300.00
This item was sold to another member.
If you are the buyer or seller, for more options
Seller located in Christchurch City, Canterbury
·

109 views
Suzuki DRZ 400 Clarke 3.9Gal/14.8L Fuel Tank
Description
Welcome to the auction for my Brand-new Clarke 3.9 US gallon (14.8 Litre) fuel tank for the Suzuki DR400 Dual Sport and Supermoto models
http://justgastanks.com/product_info.php?products_id=449
I bought this tank for my KLX400 after reading they are basically the same bike but my KLX has the tank from the off-road (E model) DRZ, not the DS/SM, meaning the clarke one doesn't fit!! I'm selling it to go to someone who will make use of it and to re-coup some of the money i lost.
The tank came from the USA and cost nearly $500NZ to buy and ship, it was the cheapest i could find and i haven't seen any cheaper since.
Grab yourself a bargain for the summer and save yourself from getting stuck with a dry tank, out in the bush!
It doesn't come with a petcock but i was going to fit the one from my stock tank anyway so the new owner will be able to do the same. The inside of the tank has been rinsed in fuel to clear out any plastic shavings (as per Clarke's instructions, has since been aired out) but hasn't been used or even fitted fully to the bike
Questions & Answers
No questions have been asked!
Closed:
Mon 28th Sep, 6:30pm
Advertisement
craggsy1983
100% positive feedback
(
59
)
Location
Christchurch City
Member since
Thursday, 19 June 2014
View seller's other listings
This seller supports Kiwis for kiwi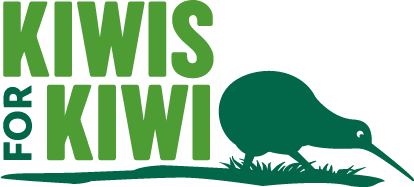 The success fee from this item will be rounded up to the nearest dollar and the difference donated to Kiwis for kiwi: Protecting kiwi and the places they live.