main content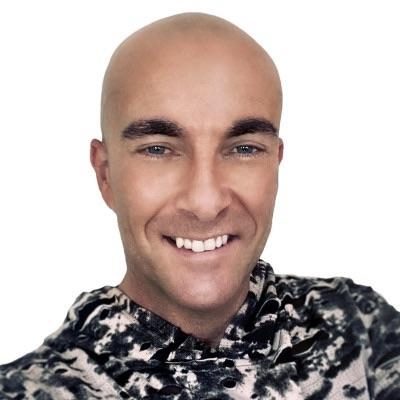 Cary Ralph
6 years and 9 months of experience
About Cary Ralph
"I grow my business almost exclusively by referrals. If you know of someone that is thinking about selling or buying a property please give them my name. I'll be sure to look after them extremely well"
Licensed Real Estate Salesperson Cary Ralph, has won multiple awards for his sales performance and earned many loyal clients throughout the course of his career. Within Cary's 90 plus Sold properties are a wide range of property types from Residential, Lifestyle, Bare Land, and Coastal Properties, t...
Additional info
WWW.CARYRALPH.CO.NZ
Serviced areas
Cambridge
Pirongia
Leamington
Karapiro
Hamilton East
Hamilton West
Hamilton North
Te Awamutu
Rototuna
Hamilton City Central
---
Cary's career overview
Skills
Communication Skills
Customer Relations
Negotiation
Sales & Marketing
Reporting
Awards
🏆 PLATINUM CLUB - RE/MAX New Zealand 🏆 PLATINUM CLUB - RE/MAX WORLDWIDE 🏆 GOLD CLUB - RE/MAX New Zealand 🏆 100% CLUB - SILVER AWARD - RE/MAX WORLDWIDE (x2) 🏆 100% CLUB - SILVER AWARD - RE/MAX New Zealand 🏆 No 4 - SALES ASSOCIATE - RE/MAX NZ 2016 ...
---
Cary's testimonials
"SIMPLY THE BEST" Dear Cary Graeme and I are so appreciative with the way you handled the listing and selling of our property in Putaruru that we had to express this to you in an email. From the very outset you made it very cle...
"YOUR EFFORTS EXCEEDED MY EXPECTATIONS" I am writing to express my complete satisfaction with Cary Ralph as my land agent from Remax Cambridge NZ. Through out the entire process Cary was extremely professional, conscientious and...
"IT WAS A PLEASURE" It was a pleasure working with Cary to sell my much loved home. As a previous real estate salesperson, friends told me I should sell my home myself. However, being busy at work, it just wasn't practicable so C...
"HEROIC EFFORT WITH SELLING MY PROPERTY" Cary really put in an heroic effort with my property, battling some harsh conditions. His unmatched perseverance and commitment to the sale, coupled with excellent marketing skills, brough...
"FANTASTIC GUY TO DEAL WITH" Wow what can I say, what a fantastic guy to deal with. Having recently separated and going into a home for the first time by myself I couldn't have struck a better person to deal with, Cary answered a...
---
Cary's properties
Here you can see all of the properties Cary currently has for sale and has sold in the last 12 months on trademe.co.nz. It may not contain off-market and private sales.