Creating a packing slip
When a buyer wins your auction or Buy Now, they can send you their delivery address and any special delivery instructions through Trade Me. This is emailed to you and is also viewable from your Sold items page.

You can then print their address in the form of a packing slip, which also shows the total cost of the item including shipping. Simply fold it and stick it to the package.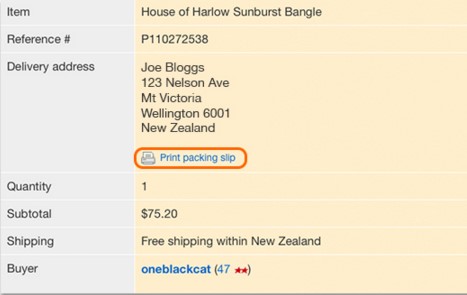 You can access the packing slip from the delivery address email or your Sold items page. Buyers' delivery addresses are also recorded in your Sales History.