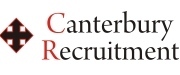 Something a little different....
Location

Christchurch City

,

Canterbury
| | |
| --- | --- |
| Listed | Mon 9 Apr, 11:31 am |
| Type | Full time, Contract/Temp |
| Reference | GMVAC |
This large and well-resourced Australasian company are proving to again be THE innovators in the Hydro Excavation field.

They are a stable and successful company who have a strong vision based around a strategic growth plan and based on this plan (and with a recent large local investment) they are looking to add to their CHCH team with the roll out of a new Recycling/Soil Transfer Plant.
The intention is for this Christchurch based operation to be the Australasian flag ship and will act as a working "display operation" as well as be fully functioning.

Their work is in the Non-invasive Hydro Excavation field (think a Giant Water blaster/Vacuum) and they provide services to a number of the big players in the civil field with the role entailing exposing of utilities & services for repair with the by-product being Slurry.
This new role is as a Machine Operator/Process Technician for a Recycling/ Water treatment plant; this will bring the disposable and recycling of slurry "in-house" and move the company towards a vertically integrated & environmentally sustainable model.

You will be part of a small and dedicated team but work closely with the Field Crew ideally you will have a Class 2/4 license & W.T.R endorsements - although 80% of your task is more labour intensive /operationally focused; this is a very physical and can at times be grubby.
To be considered you will need to have either a strong Mechanical, Hydraulics, Pump or electrical background to complement the current team of 2.

With a flexible approach to start/finish times (between 8am-8pm over 2 shifts) plus the odd weekend you will join a team that is critical to the Operations of their other business units.

They are offering a great start rate of $25 and once up to speed (3 months training) this will be reviewed with view to increase to $28 plus O/T
This role could appeal to someone from a Mining or Sewer, Water related background; although we are happy to consider other fields; i.e Fitter-Turner etc.

If you want to develop and grow your own career as they grow (as big things are ahead...) then we would welcome your application.
Please note a Full Medical including a Pre-Employment medical is a prerequisite.

Applicants for this position should have NZ residency.