Viewing Tracker
What is Viewing Tracker and how does it work?
Viewing Tracker, a Trade Me Property product, is a system that allows Trade Me members to book prescheduled viewing appointments for eligible rental properties. All property managers who have signed up to Viewing Tracker and list their rental properties on Trade Me can offer this service.
Once a booking is made, Trade Me will notify the property manager. The person who has made a booking will also receive an email confirming the booking time and property location, followed by a SMS reminder closer to the viewing time.
If a booking time doesn't suit, or there are none available, a suitable time can be arranged directly with the property manager. Just tick 'Viewing time(s) don't suit and/or I have a question' to get in touch with the property manager.
A booking can be cancelled at any time via SMS, email or by logging into Trade Me and clicking 'Cancel booking' on the property listing. The property manager will be automatically notified that you can no longer make the appointment.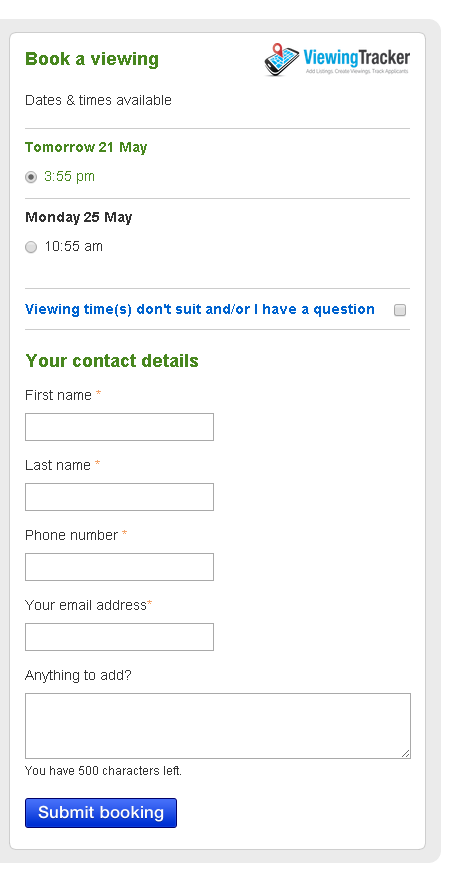 Want further assistance?
Call us on 0900 87233

Available 24/7. Calls cost $1.99 + GST per minute.

Email us your question

We aim to respond within 3-5 days.