HR & recruitment jobs in New Zealand
204 listings, showing 1 to 25
Auckland City
Listed Thu, 12 Oct
Part time 9am-3pm, Monday to Friday. A day off on your birthday. Friday wine oclock. Monthly morning teas.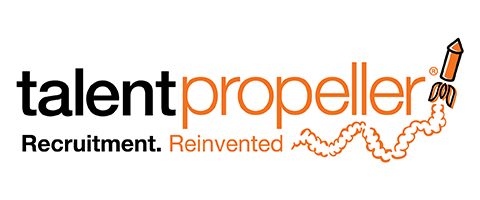 Are you a driven HR Practitioner looking for a role where you can implement best practice and lead projects?

Hynds Group

|

Listed Fri, 20 Oct

Are you a generalist HR practitioner with passion and expertise across the HR discipline? If so, we have a fantastic opportunity available.

Develop your HR career further within a global company
Provide guidance and support to managers and employees on HR matters
Gain trust and respect of your assigned business partner

Methanex

|

Listed Fri, 20 Oct

Unique HR role in a not-for-profit organisation.20 hours per week. Great location, peaceful surroundings...and free parking!

Totara Hospice South Auckland

|

Listed Wed, 18 Oct

We are looking for an experienced Health and Safety Lead to join our team located at our Blenheim sites.

Kono

|

Listed Tue, 17 Oct

HR/Administration Assistant in our cherry packhouse during the packing season Nov- Feb

New Zealand Cherry Corp

|

Listed Mon, 16 Oct

This busy and varied payroll position will give you responsibility for payroll for both weekly and fortnightly pays.

Be responsible for processing wages and salary payments
Do you have outstanding attention to detail?
Be part of a collaborative team

Porirua City Council

|

Listed Fri, 13 Oct

As a SHEQ Advisor you will be responsible for ensuring that H & S and Quality Assurance will be adhered to at our South Island sites.

Receive Stable employment with the security to build a future
Join a professional, quality assurance and safety focussed organisation
Get the opportunity to advance your career

Halls Group

|

Listed Fri, 13 Oct

Oceania is looking for an innovative Health & Safety Manager to join us on a journey towards health & safety excellence.

Oceania Dairy

|

Listed Fri, 13 Oct

We can offer a challenging position with a competitive remuneration package with vehicle benefits.

Horizon Energy

|

Listed Thu, 12 Oct

An exciting opportunity for a self-motivated and hardworking candidate consultant who thrives in a busy and fast paced environment recruiting tem

Opportunity rarely available in Nelson
Fast paced and rewarding role
Build your career with a stable, NZX listed agency - the only one in NZ

To provide administration and recruitment expertise to support the business in providing quality staff to our clients.

Fantastic opportunity available in Invercargill
Fast Paced and Rewarding Role
Build your career with a stable, NZX listed agency - the only one in NZ

Be a key member of the team by providing a full range of support services to the Human Resources function.

Are you looking for an opportunity to be part of a vibrant HR Team?
Do you have great computer and data entry skills?
Bring your keen interest in HR and a positive attitude!

Powerco Limited

|

Listed Wed, 11 Oct
Loading...