main content
Extended Steel Wheel Nuts
$99.00 per item
This listing closed and did not sell. The item has been relisted.
Browse for similar listings in Other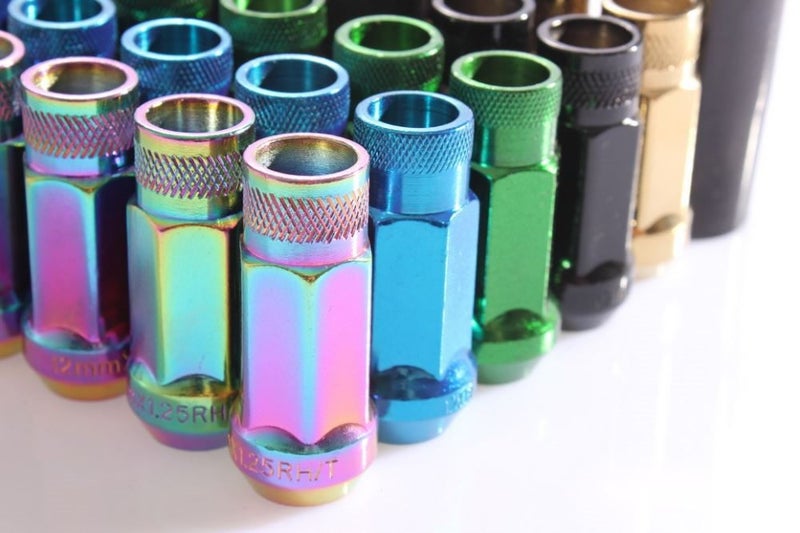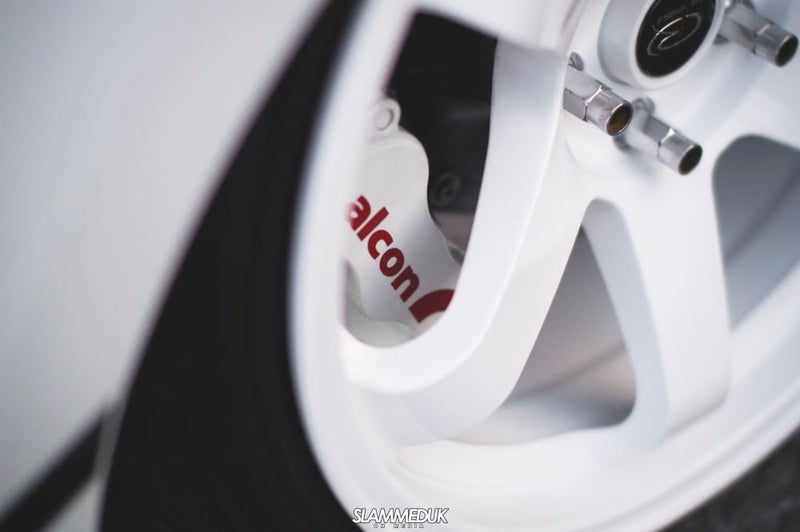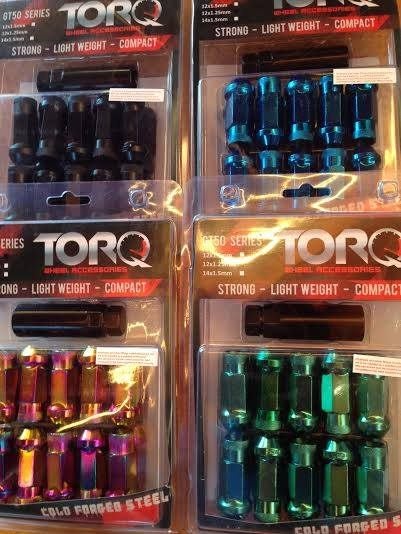 Closes: Tue 14 Dec, 11:48 am
|
Seller located in Auckland City, Auckland
·

121 views
·
6 others watchlisted
Extended Steel Wheel Nuts
*TORQ* Steel GT50 Series - Premium quality
Description
Welcome to 360Link
ROAD LEGAL Steel Wheel nuts - Please note ALLOY nuts are illegal for street use as with new LVV laws, introduced late 2013. ___­­­­___
Brand: TORQ, GT50 Series Quantity: 20x Wheel nuts & compatible key/socket (1 set) Height: 48mm Thread pitch: M12x1.5 M12x.125
Available finishes:
Neo Chome (Rainbow) Pitch Black Gold Chrome Candy Blue Candy Red Chrome
Mint Green - (M12x1.25 only)
please specify your colour and thread pitch choice in the delivery instructions section after using buy now, or email after order
___­­­­___
Very high quality STEEL wheel nuts.
M12x1.25 pitch to suit: Nissan, Subaru, Suzuki
M12x1.5 pitch to suit: Mazda, Toyota, Lexus, Mitsubishi, Honda, Holden, Japanese Ford, Kia, Hyundai etc. ___­­­­___
Open ended for use with extended wheel studs. Compatible socket supplied with nuts, well packaged. A cheap and easy way to sharpen up your existing wheel setup!
Will fit almost all aftermarket and OEM alloy wheels with a 60 degree taper seat (98% of aftermarket wheels availabe).
Not for use with Flat seat (e.g standard Toyota/Mitsibushi wheels), Ball seat (eg standard VW/Audi wheels), or some standard Ford wheels ___­­­___
GST invoice provided
All wheels and wheel fixings must be installed professionally by a competent individual with the necessary expertise to ensure that a suitable product has been supplied, and that it has been fitted correctly.
In stock in our Auckland warehouse for fast dispatch and shipping, not drop shipped from overseas.
Questions & Answers
toyota 86 does it come under subaru or toyota size??

samshankar

(191

)

•

06:33 am, Sun, 5 Dec

Hi, m12x1.25 for that vehicle. Cheers

360link

(5577

)

• Sunday, 5 December 2021

Hey I have a ranger that's 6 stud do you have any packs of 24?

ashman6666

(16

)

•

06:46 pm, Tue, 7 Dec

Hi, we can make a pack of 24 for you for $109, let me know if you'd like a listing made. Cheers

360link

(5577

)

• Tuesday, 7 December 2021

Yes please could I get the neo Crome m12x1.5 as a 24 pack

ashman6666

(16

)

•

04:24 am, Wed, 8 Dec

Thanks, I have setup a listing for you in Listing #3380119098 cheers

360link

(5577

)

• Wednesday, 8 December 2021