Subaru Outback 3.0R 2003–2009 used car review
Interior space, high ride height and all-wheel-drive traction make Subaru's Outback appealing to active families.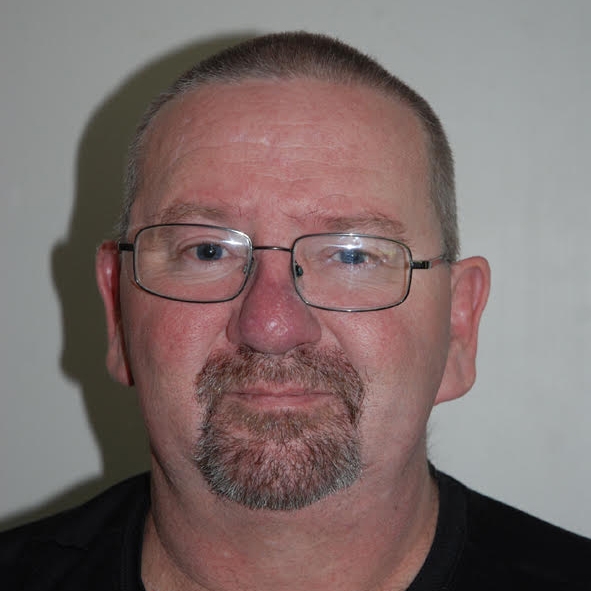 Sam Domett

Expert reviewer | Auto Media Group
Interior space, high ride height and all-wheel drive traction make Subaru's Outback appealing to active families seeking a little off-road ability. However, running costs can be steep.
When SUVs started to be popular in the late 1990s, Subaru needed to provide something for its more traditional customers who wanted some off-road capability. Originally developed as a variant of Subaru's Legacy station wagon, the Outback features higher suspension and added lower-body cladding to hint at rugged use.
Inside and out
From outside, the Outback's smart profile looks much like a standard Legacy wagon, albeit with greater ground clearance and larger wheel arches. Up front, the nose is defined by slim headlights with circular cut-outs on the bottom and large driving lights in the lower bumper.
Older models had plastic body cladding but in this version, it has been removed for a cleaner look. The rear has a clear reversing light and a clear fog light built into the hatch. When reversing only one light illuminates, so don't think that one reverse light has broken. There are twin tailpipes housed in cut-outs on the lower bumper.
The interior of our used import 2005 review Outback is good-looking, with quality trim and a premium feel. This car features a smart dark grey fabric upholstery that is good at hiding dirt.
A storage box with a lid sits between the upper air vents. This makes up for the small capacity of the glovebox, which is divided by shelves. Controls for the stereo sit under those vents, with the climate-air controls beneath them. The main stereo functions can also be accessed via buttons on the steering wheel. As this is a used import, it will need a band expander to receive many NZ stations.
We found the front seats very comfortable, with big side bolsters to keep you in place. The driver's seat is adjustable for height, and the steering column tilts so you can find the best driving position for you.
Space in the rear seats is best suited to two adults or three children, with both width and legroom a little restricted. An annoying bump in the centre of the seat also makes this position less than ideal for travelling long distances or placing a booster seat.
The 429-litre boot is large enough for four large suitcases. Should you need more space the rear seats fold flat to produce a 1628-litre space and is enough for two bicycles on their sides. There is an extra boot cover that fits into the rear hatch because of the shape of the car. However, it is flimsy and falls off the hatch almost every time it is opened.
On the road
The Outback's main advantage over other wagons is its full-time all-wheel-drive system. With constant power available to all the wheels all the time, you get smooth delivery and surefootedness on even the worst surfaces.
The 3-litre, six-cylinder engine produces 180kW, plenty for road trips with a full load of passengers and luggage on board. It also sounds good, making a smooth six-cylinder snarl when you take off aggressively. Engine options also include 2.5-litre four-cylinder versions, both normally aspirated and turbocharged.
It is teamed with a smart and smooth five-speed automatic. Gear ratios can be selected manually by pulling the gear lever into the 'M' slot, then pushing the lever forwards and backwards.
While not fitted to our review vehicle, a 2006 update includes the addition of the Subaru Intelligent Drive system, or 'SI'. Controlled by a dial on the centre console, the system lets the car be set in three modes: Sport changes the transmission settings to run the engine at higher revs and power. Sport # (or Sport Plus) also sharpens the power steering and throttle response for a very sporty drive, while the normal, or 'intelligent' position aims to balance power and economy. Despite its off-road looks, the Outback handles very well, with steering that is not vague or two light, and lots of grip.
Only when driving very quickly does it begin to show more of a tendency for body roll.
The payoff to this compromise is when you tackle unsealed, potholed and rutted roads, the higher ride height delivers more ground clearance. These kinds of surfaces are where the Outback is at its best. Don't be tempted to take on any serious off-roading, as it lacks the ground clearance to go too far without sustaining damage.
Strong towing ability is on offer, with the Outback capable of pulling a 710kg unbraked trailer, or 1,800kg braked – more than most medium-sized cars and SUVs.
Visibility from the driver's seat of the Outback is not very good — particularly to the rear because of relatively narrow windows. The downward-sloping nose may also take some getting used to when parking.
Safety
The Subaru Outback earns a good four-stars on the Used Car Safety Rating (2003–2009), which uses real-world crash data. Our review vehicle is fitted with plenty of safety equipment, including driver, passenger, side and curtain airbags and antilock brakes. Electronic stability control is an option.
The rear seat centre position features a proper three-point seatbelt. There are ISOFIX child seat mounts in the window seating positions hidden behind plastic covers.
In 2008, Subaru introduced its EyeSight system as an option on the 3-litre Outbacks, a camera-based safety assistant that includes collision warning, adaptive cruise control and lane-keeping assist. It is evident if a car has this feature, as a camera is visible either side of the rear-vision mirror when looking through the windscreen.
Rear visibility is not great, so you will want to add reversing sensors or a rear camera, as the devices were optional when sold new. Systems are available on Trade Me from $50, or you can have one professionally installed from $200.
Reliability
This generation of Outback has a solid reputation for reliability, though the 3-litre engine is particularly sensitive to oil type and quality, so it is critical to ensure it has been serviced properly in the past.
The timing chain needs replacing less often than the traditional belt but can develop chain stretch, and other chain issues have been reported. First signs of an issue will be poor engine performance and the engine light coming on. If the chain does fail, an engine rebuild or replacement will be required, costing more than $2,500.
Overall build quality is very good, with high-quality interior materials and no problems with electrical systems.
Since Subarus are popular for visiting ski fields and snowy areas both here, and in Japan where our used import review vehicle came from, check under the car for signs of corrosion. Subaru's corrosion protection is usually very good but watch for discolouring and bubbling of metal surfaces around the suspension and rear differential. If you see this, avoid the vehicle.
When you are under the car, look out for any obvious dents, knocks or scuffs to the underside. Some owners may be keen to test the Outback's off-road abilities, and the car could have received some damage in the process.
Cost of ownership
Regular services are required every year or 10,000km at the cost of $368, but major services are needed every 50,000km, costing upwards of $1,000. The major services replace the tricky-to-reach spark plugs and specialist transmission fluids.
RightCar estimates that over 14,000km of driving a year, a Subaru Outback 3.0R will cost $3,080 a year to fuel. Its 64-litre fuel tank will cost $128 to fill from empty with premium, and you should be able to travel around 536km before the fuel light comes on.
Sitting in the cheapest ACC levy band, the Outback's annual licensing fee (registration) is just $85.59.
Trade Me Insurance estimates insurance for the car will cost $50.35* per month for a car worth $9,520. That's $3 less than insuring the same specification Legacy.
Buyers' guide
Subaru Outback 3.0Rs on Trade Me range from just under $6,000, rising to $17,000 for later and lower mileage vehicles.
Considering the costs, we recommend looking for cars that have recently had a major service done. This engine is sensitive to oil condition, so ask for service records, and check the colour of the oil on the dipstick. If it is black, dirty and thick, it may not have been properly looked after.
Variants
2.5i – An Outback with a 2.5-litre engine
3.0R – Our review vehicle, with a 3-litre six-cylinder engine
2.5XT – Launched in 2008, this version features a 2.5-litre turbocharged four-cylinder engine
All Outbacks have a high level of specification, but they do vary by the options selected when purchased new. There was also a range of special packages on offer, the most common being the L.L Bean Edition, featuring a tan leather interior, wood trim and two-tone exterior paint.
Timeline
2003 Launched in Japan
2006 The Outback is facelifted, and the Subaru Intelligent Drive system added
2008 EyeSight becomes an option on the 3.0R
2008 XT model added to range
2009 Replaced by a new model
Details
Review vehicle
2005 Subaru Outback 3.0R
Price
$8,000 to $17,000 for models which have travelled 70,000 to 120,000km
Engine
3-litre six-cylinder, 180kW/297Nm (claimed)
Transmission
Five-speed automatic, all-wheel drive
Safety rating
Four-star Used Car Safety Rating
Servicing
10,000km or 12 months
Spare wheel
Space saver
Fuel economy
11-litres per 100km (claimed)
Fuel type
Premium
Length
4665mm
Width
1730mm
Height
1605mm
Towing capacity
710kg (unbraked), 1800kg (braked)
Turning circle
10.8m
This review covers the Subaru Outback for model years 2003, 2004, 2005, 2006, 2007, 2008 and 2009.
Review vehicle supplied by City Motor Group.
*Our insurance estimates are based on a 35-year-old male with no accidents in the last two years, garaging the car in Mission Bay, Auckland. The car is not used for business and will cover 10,000km to 20,000km a year. We estimate with no option add-ons and $500 excess. Customise your estimate at Trade Me Insurance.
---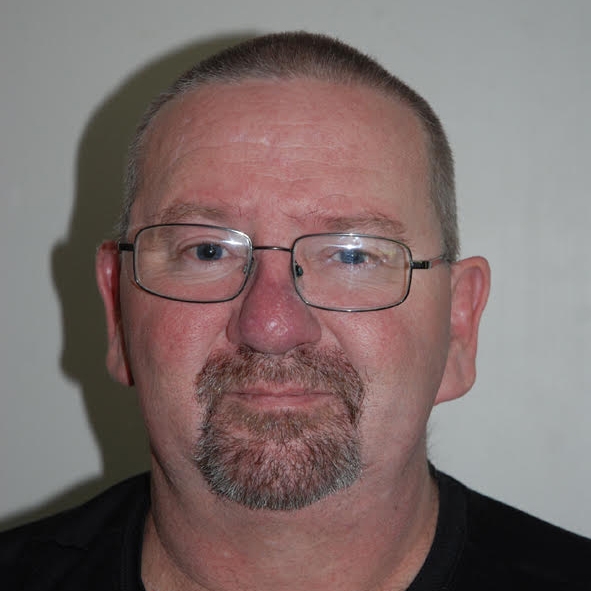 ---