Careers advice
How to write a great New Zealand CV (with free templates)
A good CV can make all the difference to your job hunting hopes. Check out our must-read advice and free templates.
Looking to write a great, NZ style CV? We got you.
Here's everything you need to know and include to make your CV stand out in front of recruiters and hiring managers.
We've also created some free CV templates, for you to copy, fill in and send off. Easy as.
Now, let's get cracking.
In this article, you'll learn:
How to write a CV: what to include
What not to include on your CV
How to format your CV
And you'll get access to free CV Templates
How to write a CV: what to include
Every good CV contains the following elements:
Your name and contact info
Your personal statement and objectives
Your work history
Your qualifications
Your referees
1. Your name and contact info
Your full name should be clearly displayed at the top of your CV, along with the following contact info:
Phone number – this can be either a mobile or landline, but needs to be one you'll be able to answer during standard working hours.
Email – the majority of job applications today are done online, and you'll likely initially hear back via email.
Home address – this might seem outdated, but the people assessing your CV will still expect to see your home address included.
If you have an online employment profile (and we highly recommend you do), this is a great place to include its URL, or links to online work portfolios.
Talent Team Top Tips
Our Trade Me Talent Team offers some insight:
If you're still using your Hotmail account from when you were 10 (looking at you 'beermonster98'), it's time for a change. It's easy to set up a more professional email address, and well worth your time.
Check your contact details are accurate - you'd be surprised how often we can't contact people because their details are incorrect, or missing altogether.
Choose from one of our CV designs, then fill in your details.
2. Your personal statement and objectives
Personal statement and objectives sections are staples of New Zealand CVs. The important thing with these is to keep them short and snappy – aim for no more than 80 words. Also, avoid cliches – being unique will help you stand out from the crowd.
Personal statement – this should detail your skills, strengths and passions around the industry the role sits within.

E.g. 1: 'I'm an experienced accountant, specialising in internal audits, with a passion for keeping up with the latest accounting tech trends.'
E.g. 2: 'I'm a hard-working carpentry apprentice, with experience in commercial and residential projects, and a passion for taking on new challenges'.
Objectives – these identify what you're trying to achieve by applying for this job.

E.g. 1: 'With two years as an assistant manager under my belt, I'm looking to take on a full management role, and continue to grow my responsibilities'.
E.g.2: 'Having recently graduated, I'm keen to take the skills and experience I gained during my degree into a professional setting'.
Use positive language in your personal statement and objective, but keep them concise.
3. Your work history
If this is your first CV, and you don't have any paid work experience to include – fear not. The above info is equally valid for any volunteer positions you've held or internships you've completed. If you haven't done anything of this sort either – still fear not, we'll get onto listing education and qualifications below.
There's a knack to listing work experience on your CV. Each entry needs to include:
The company name
Your job title
The dates you worked there
Your core responsibilities. Top tip: keep this short. Just include the headlines and use bullet points, not paragraphs.
List your job history in reverse chronological order, with your most recent position first.
If you're wondering how many jobs to include on your CV, there's no single correct answer. For those who've held a number of roles, give five or six with proper substance, and then list the earlier (less relevant) roles with just the dates worked.
Top tip: use keywords. Many employers use applicant tracking systems (ATS) to auto screen candidates and save time. One of the key ways this technology works is to scan CVs for certain keywords, and eliminate those that don't contain them.
When researching keywords for your application, a great place to start is the job ad itself. This will show you the core required responsibilities you can match with your own experience.
Volunteering and internships should go in your past experience section.
4. Your qualifications
Here, we're talking about any qualifications employers might be interested in. Think uni degrees, professional certificates and NCEA, among others.

As with your work history, list these in reverse chronological order, starting with the most recent at the top. Remember, your reader is only likely to skim this section – so make it clear and keep details to a minimum.
Here's how to include qualifications and education on your CV:

Qualification type – for example, Plumbing and Gas Fitting – Level 2, or Bachelor of Business.
Your grade(s)
Institution – for example, University of Massey.
Dates – the time period over which you completed the qualification.
If your qualification is directly relevant to the role you're applying for, you could also include key details of your study. For uni grads, dissertations are great here as they demonstrate independent study on a topic you found particularly gripping. If you have a professional qualification, you might want to focus on an area of specialism you developed that makes you stand out.

As you progress through your career, and complete additional courses you may feel that earlier entries (e.g. NCEA) are no longer relevant. This is your call, and will ultimately depend on the role you're applying for.
You should list qualifications in reverse order, starting with the most recent.
5. Your referees
Common questions about this section include: 'who can be a referee for my CV?', and 'how many referees should I include?'.
The first choice to make is whether you want to list referees' details, or simply include a sentence like 'references available upon request'. Today, the second option is generally more popular. However, if you're specifically asked to include them up front, give your referees' phone numbers email addresses (and their relationship to you) at the bottom of your CV.
When it comes to 'who', the most popular choices are former employers, but you could go with lecturers or tutors you worked closely with. And remember, former employers can include people from any volunteer or internship positions you've held.
Ensure you ask these people to be your referee. Then they are expecting to be contacted and can be prepared.
Bonus tip: try to choose referees you've worked with recently, or those most relevant for the industry you're going for.
What not to include on your CV
A photo – unless specifically requested, don't put a photo on your CV. Why? Prospective employers shouldn't make decisions based on appearance, but, unfortunately, some still do. Instead, let your skills and experience speak for themselves.
Boastfulness – in your personal statement, avoid adjectives like 'expert'. Focus on your experience instead, and your value will come through organically.
Salary info – this includes what you're on now and/or your desired salary. The risk is that you weaken your bargaining position later on, or price yourself out of the market from the start.
Family details – most hirers aren't interested in whether or not you're single, married or have kids. However, some may unfairly favour people in certain circumstances. For example, a single person with no family commitments may be favoured for a travelling sales job over a parent with young children.
A conclusion – there's no need to include a statement summing up your experience, or promising the info you included is true – the last point on your CV should be your references.
Only include information relevant to your application.
How to format your CV
Our free CV templates do a lot of the formatting legwork for you, but here are some additional pointers for nailing the appearance side of things:
Length – a standard NZ CV is one to two pages long. If you go over this, you risk the reader getting bored – be clear and concise, and put the most relevant info first.
Fonts – the best font for your CV is one that's easy to read. As unexciting as they are, popular choices include Times New Roman, Georgie, Bell MT, Tahoma and Arial. Whichever you choose, stick to it throughout.
Layout – clearly label each section, and remember to be brief by using bullet points for the experience and qualifications sections.
Margins – keep the margins the same throughout to keep things neat.
An often overlooked stage in finalising your CV is naming the file. As most applications are completed online, the title you give your document is important, as this is the first thing the reader will see. Here are a few tips:

Avoid the generic – 'CV.doc' is likely to get lost among all the other 'CV.doc's the recruiter receives.
Avoid numbers – 'CV7.doc' suggests six other CVs have already been sent to different companies, and you're not as interested in this position as you claim to be.
Keep it simple – 'Sarah-Davies-CV' is just fine. If you want to add more detail, and have space, including the job title makes things even more obvious.
Keep it consistent – you need to write a cover letter to accompany your CV. In our example, this would be titled 'Sarah-Davies-cover letter'.
Talent Team Top Tips
Final tips from our Talent Team:
Don't skip the most important stage of all – checking. We can't overemphasise the importance of quality controlling your CV before sending it off.
A stellar application can be derailed by a simple typo, an illegible font or incorrect contact details.
If possible, show your CV to a friend, colleague or family member – a fresh pair of eyes can make all the difference.
Save and send your CV as a PDF, as a PDF is a very universal format.
Don't forget to also create a Trade Me Jobs Profile - an online platform that allows recruiters to find you.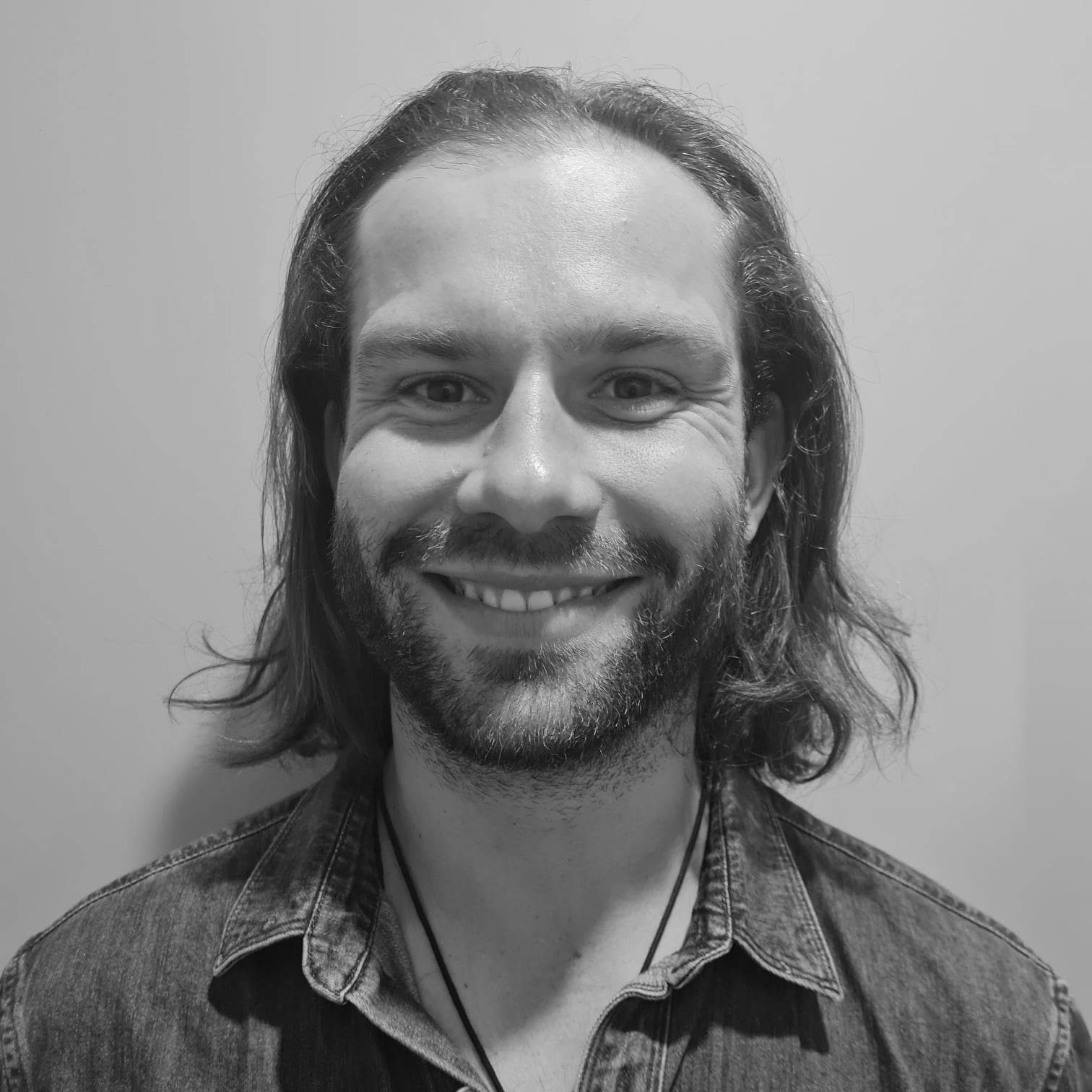 ---