main content
This item was sold to another member.
If you are the buyer or seller, for more options
Description
HAUNTED Mac Pro 2008 + Monitor & Keyboard
Congratulations to whoever is willing to take on a $6000 computer set up that I bought as a film student in 2010 for movie editing and immediately regretted - this thing has DIED about 50 times, but has always COME BACK TO LIFE (in slightly worse condition than before).
The whole set up is working right now but sometimes the computer makes a rattling sound like a bag of bones being dragged through its insides. If you give it a whack it'll shut up.
Today when we turned it on for the first time in ages it smelled like a rotting corpse for a while, but we think that was just the dust burning off????? Hard to say.
Has Office, Final Cut, Garageband etc... sometimes, if it feels like working. If you wanna try and factory reset it go for it, but I tried and it screamed so loudly my windows shattered.
Specs in pictures. By the way, if you only want one part of what is pictured, too bad - you WILL take the whole lot off my hands or you WILL suffer for eternity.
The devil doll or the skeletons in the picture just appeared after the computer summoned them from the world of the undead - but you don't get to have them as part of this sale, I'm very fond of them and Halloween is coming up so don't even ask.
Do I know the specs of the monitor? Lol no.
Pick up in West Auckland only (after 7:30pm if week nights) because I don't want to be responsible for this thing cursing any transport I put it on.
Details
| Attribute | Value |
| --- | --- |
| Condition | Used |
Shipping & pick-up options
| Destination & description | Price |
| --- | --- |
| Buyer must pick-up from Waitakere, Auckland | Free |
Payment Options
Pay instantly by card, Ping balance or saved bank account.
NZ Bank Deposit
Questions & Answers
No questions have been asked!
**HAUNTED** Mac Pro 2008 + Monitor & Keyboard
$113.00
Reserve met •
Seller located in Waitakere, Auckland
Advertisement
About the seller
rmbarnes
100% positive feedback
(
105
)
Member since
Monday, 12 February 2007
View seller's other listings
This seller supports Plunket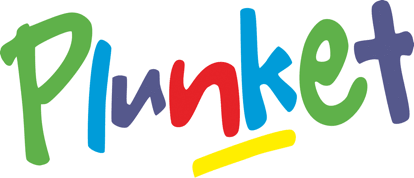 The success fee from this item will be rounded up to the nearest dollar and the difference donated to Plunket: A major provider of well child health services in NZ.
Share this listing
Listing #2325280628 •18857 Views

Community Watch: