Discover
Home Stories: The Hickman Whānau
Jess, Bill and Ginny told Trade Me Property how they decided to team up and buy a home.
5 April 2023
---
Bill and Jess, parents to baby Robin, recently purchased a two-flat home in tandem with Bill's mum Ginny in Newtown, Wellington. Living with multiple generations on one property has been a lifesaver for everyone. They told Trade Me Property about how they decided to team up.
It wasn't long ago that Bill's mum Ginny decided that their family home in Kelburn was just a little too big and isolating for her, especially after she fell ill in 2022. At the time Bill and Jess were ready to upsize and own something of their own, especially with little Robin now in tow.
Jess & Bill's kitchen includes innovative space saving features like the pot holder wall and ladder rungs to reach high cupboards
It was these factors that contributed to the group's decision to team up and find a home with two flats in Wellington so they could support each other both financially through the home-buying process and physically by being within walking distance of each other. The search was initially fruitless, they found it difficult to find a home with two flats of equal quality.
Initially watchlisted on Trade Me Property, when Bill and Ginny stepped foot inside what is now their home, they knew it was the perfect space to fulfill their vision. "This was one of the first places where both living spaces were even," said Bill. Jess raced across town to make the viewing.
Jess is currently painting a large feature wall in Robin's bedroom
With little competition the home became theirs and now the family lives close enough to be in contact but they also have enough privacy to live their own lives without intruding on each other. Although Jess will often text Ginny to come up for dinner!
Ginny's dog Poppy is happy too. Their space in Kelburn wasn't safe for Poppy to roam without supervision however their new space has plenty of room for her to play. Plus there's a big garden that Robin will utilise more and more as he grows up.
Intergenerational living is common in many cultures but isn't something many Pākehā have leaned into. However Jess, Bill and Ginny couldn't be happier with their new home arrangement. It's lovely that Ginny is getting the support she needs and that Robin is able to grow up so close to his grandmother.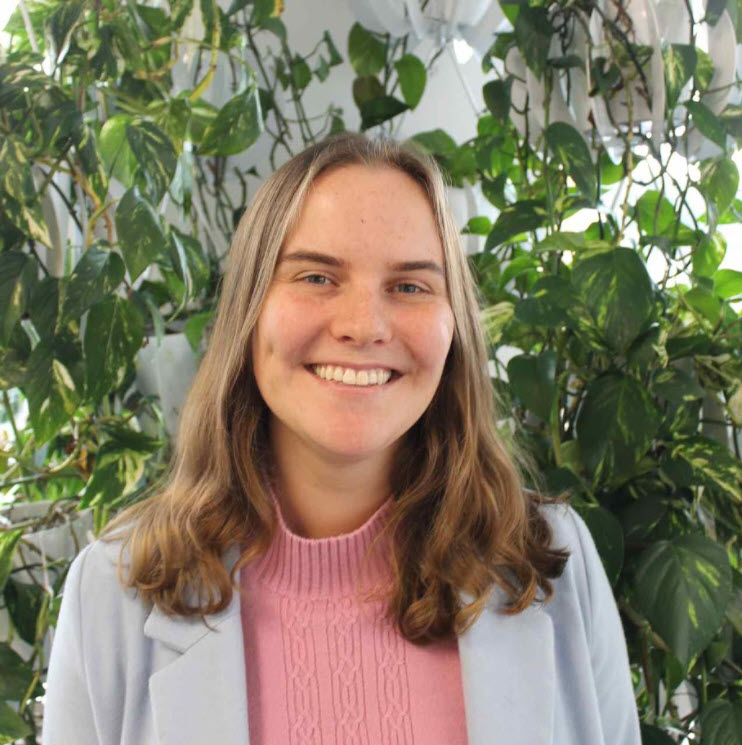 ---