Grow your business with Premium Agent
Stand out and connect with homeowners on both Trade Me Property and homes.co.nz.
Get started
Build trust with homeowners
Premium Agent helps you build trust with homeowners before they're ready to sell by giving you attribution for your previous sales across homes.co.nz and Trade Me.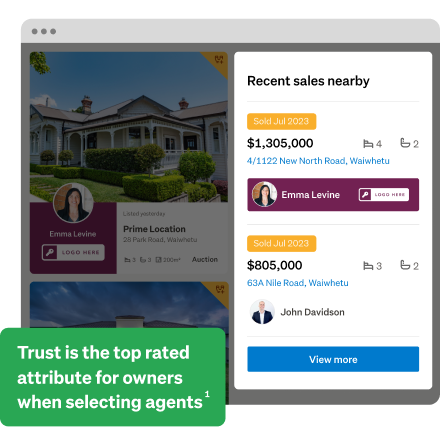 Get more appraisal requests
As a Premium Agent you get access to receive appraisal requests from homeowners researching properties on homes.co.nz or browsing listings on Trade Me.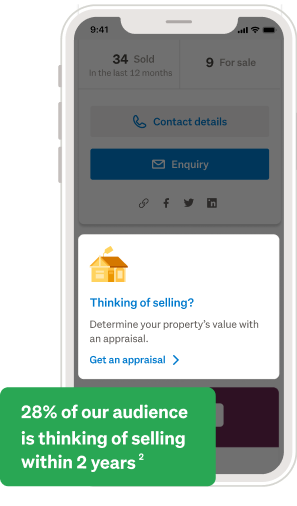 Reach the largest property audience in NZ
With over 18 million monthly sessions across homes.co.nz and Trade Me Property, there is no better place to get in front of Kiwi homeowners looking to sell their property.
How does Premium Agent work?

Homeowners research the market
A homeowner visits homes.co.nz or Trade Me to look at nearby sales or find comparable listed properties

You're seen as the go-to agent
Your profile will be promoted against every sale you've made and show you as active in a homeowners suburb.

You get appraisal requests
Premium Agent puts you front and centre for homeowners to request an appraisal from you on homes.co.nz and Trade Me.
Your options for Premium Agent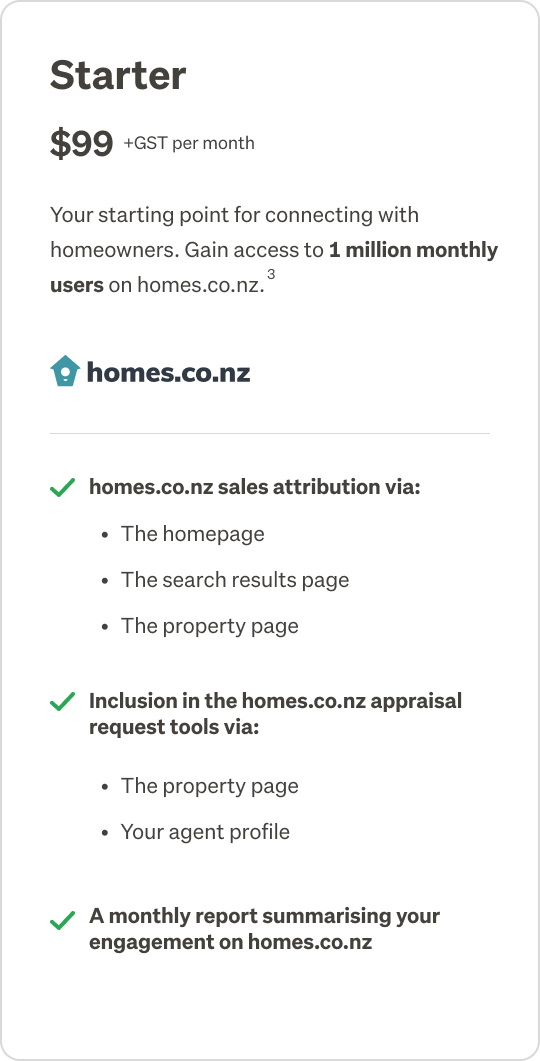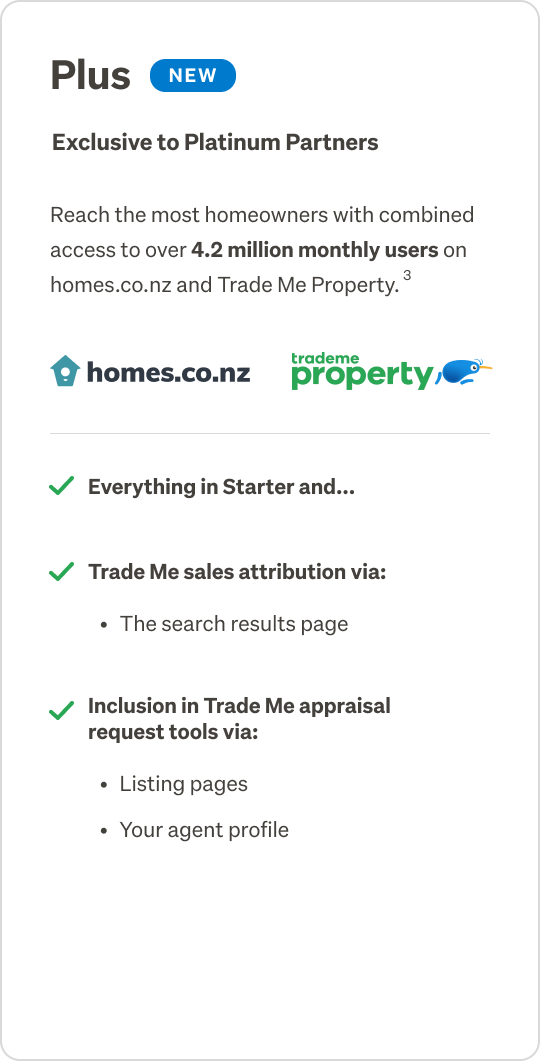 1. Trade Me Seller Survey - May 2023
2. Trade Me State Of The Nation Survey - July 2023
3. Google Analytics Data - 2023