New feature: view property boundaries
We're always on the hunt for ways to enhance your Trade Me experience, and with this in mind we're excited to announce that we've just deployed a new feature for Trade Me Property.
You can now view property boundaries for listings that have the correct address information. We think this is a really neat addition and will certainly come in handy when searching for or selling a property.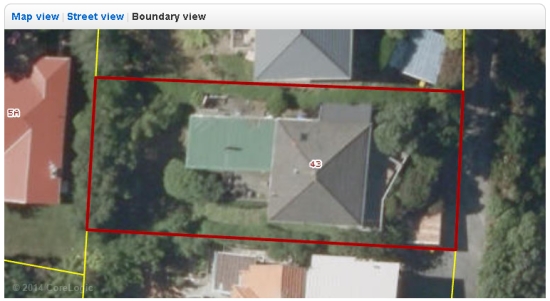 To help us achieve this, we teamed up with CoreLogic to improve our location services. You can view aerial images and boundary zones in the 'Boundary view' tab alongside the map and street view on the listing.
We're working on more exciting location services for Trade Me Property, and will let you know about these soon.